1. Download the SQLGate product you want to use and follow the instructions on the screen to install the product.
[Download SQLGate]
2. After the installation is complete, launch SQLGate.
3. On the Certification Request screen, click the Start SQLGate button located in the lower left-hand corner.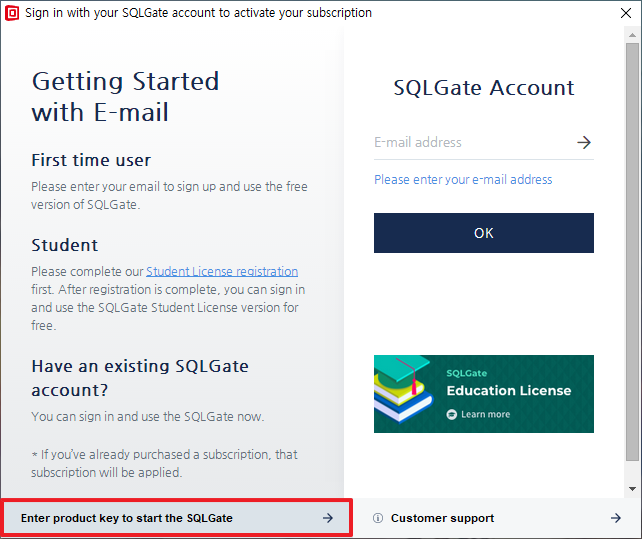 4. Enter your product key in the Product Key box and click the Activate button.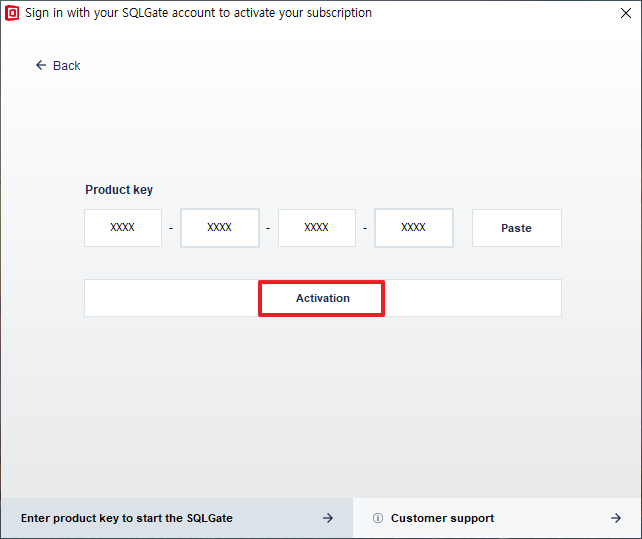 ※ If you sign in with the email address used to purchased the product, you can confirm your product key on the SQLGate website.
[Go to the SQLGate homepage to check your product key] (requires signing in)
5. After receiving the product certification confirmation message, you can use SQLGate!