Apply for a SQLGate Plan subscription
1. Sign in your SQLGate account on the main homepage (www.SQLGate.com)
2. On the top menu, go to the [Pricing]-> [Subscription]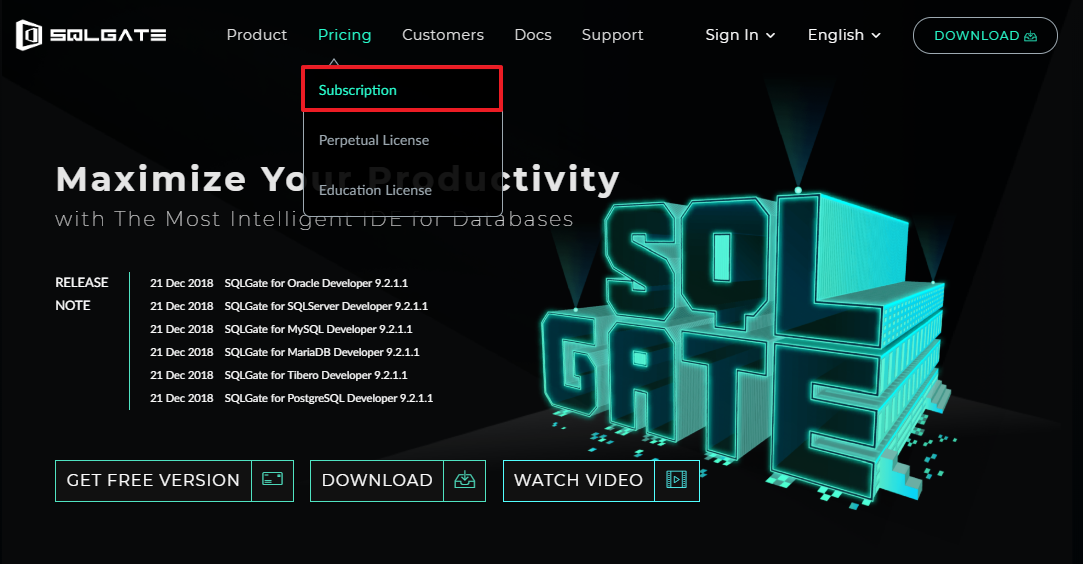 3. On the subscription page:
① Select the Subscription Term (Monthly or Annual)
② Select your Product
③ Click the [ORDER] button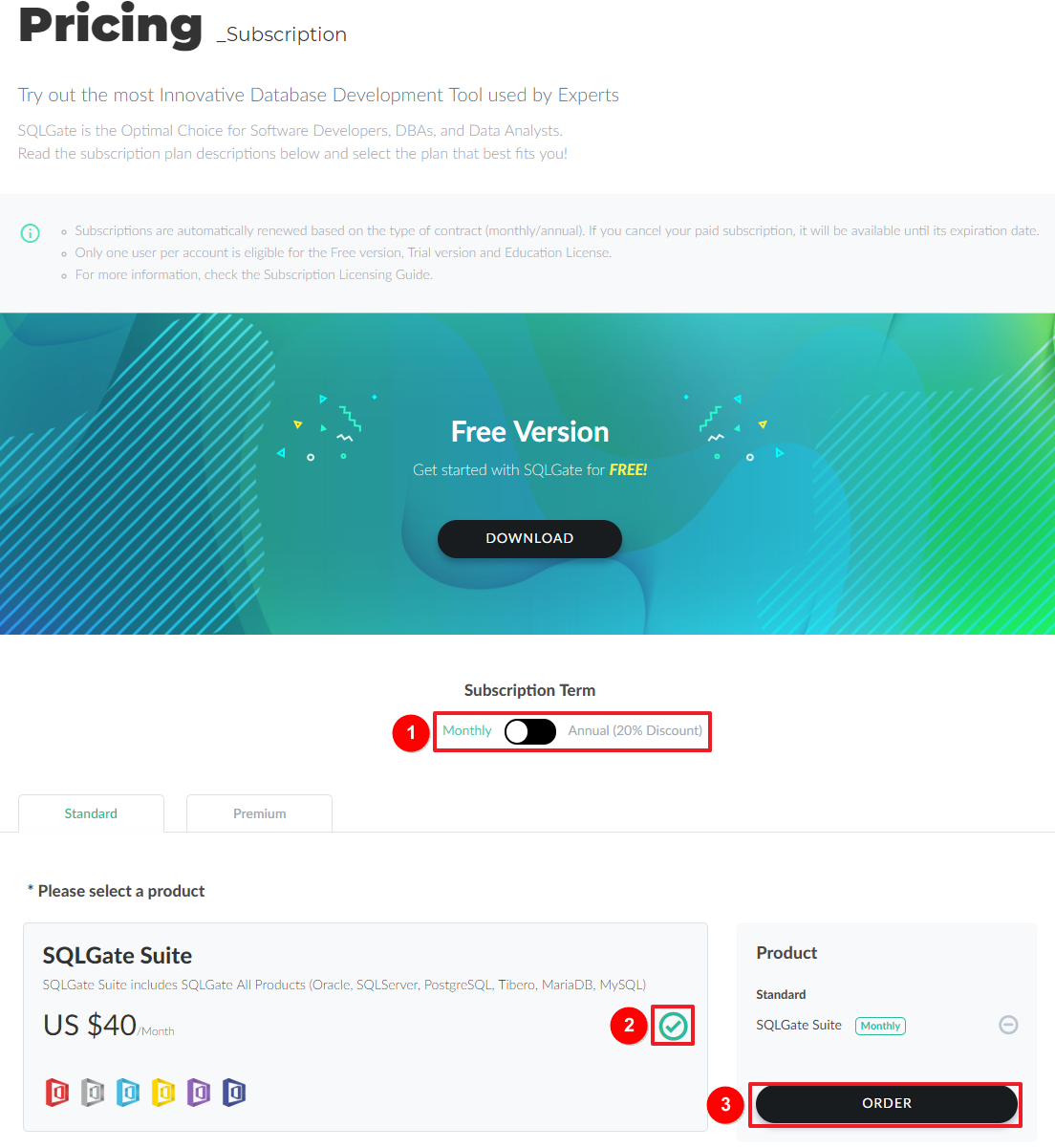 4. Enter your Job Title, Company Size, Billing Information, and Card Information. Click the [PAY] button.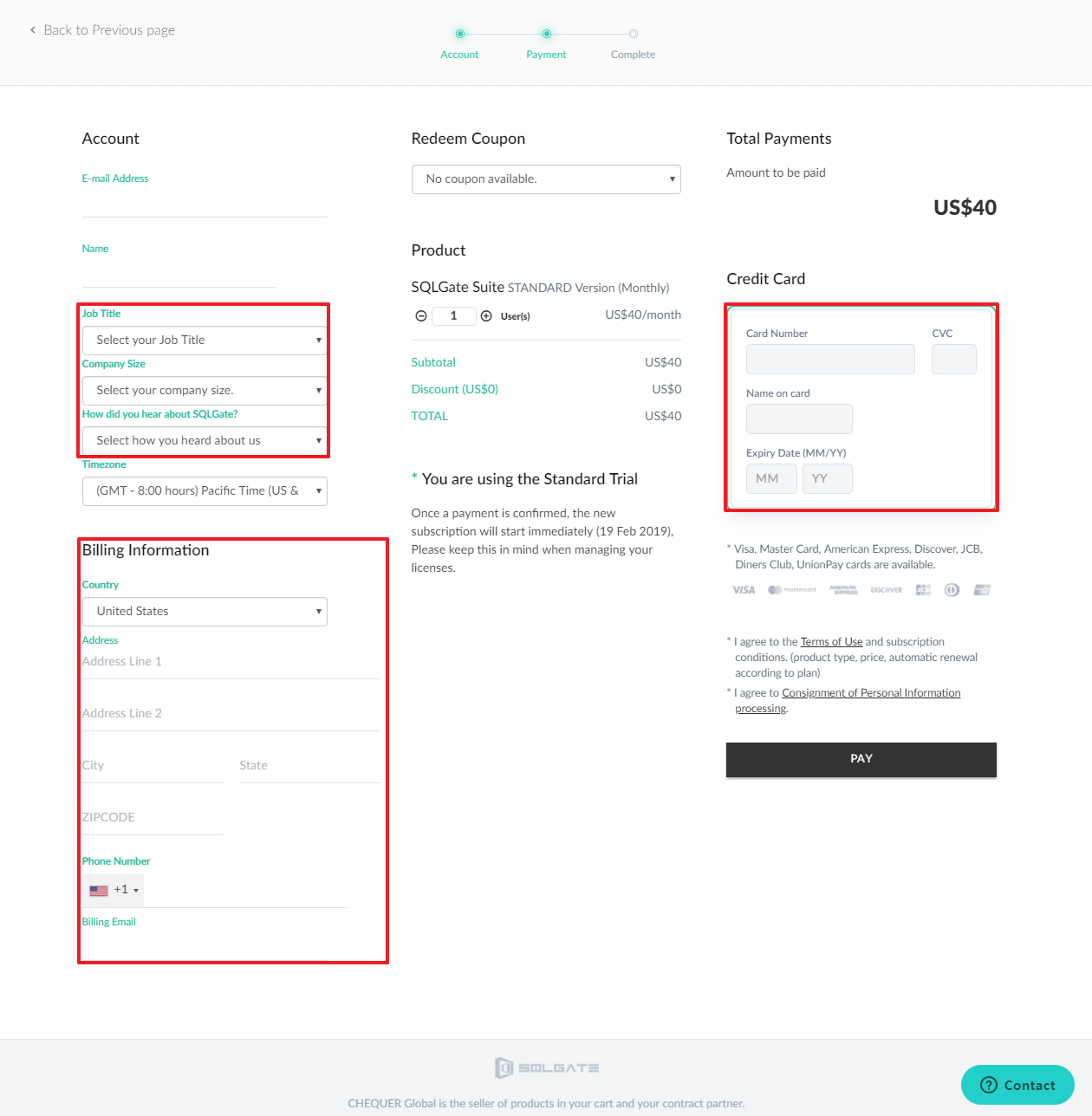 5. Click the [DOWNLOAD] button after your payment is complete. On the download page, proceed to install the file.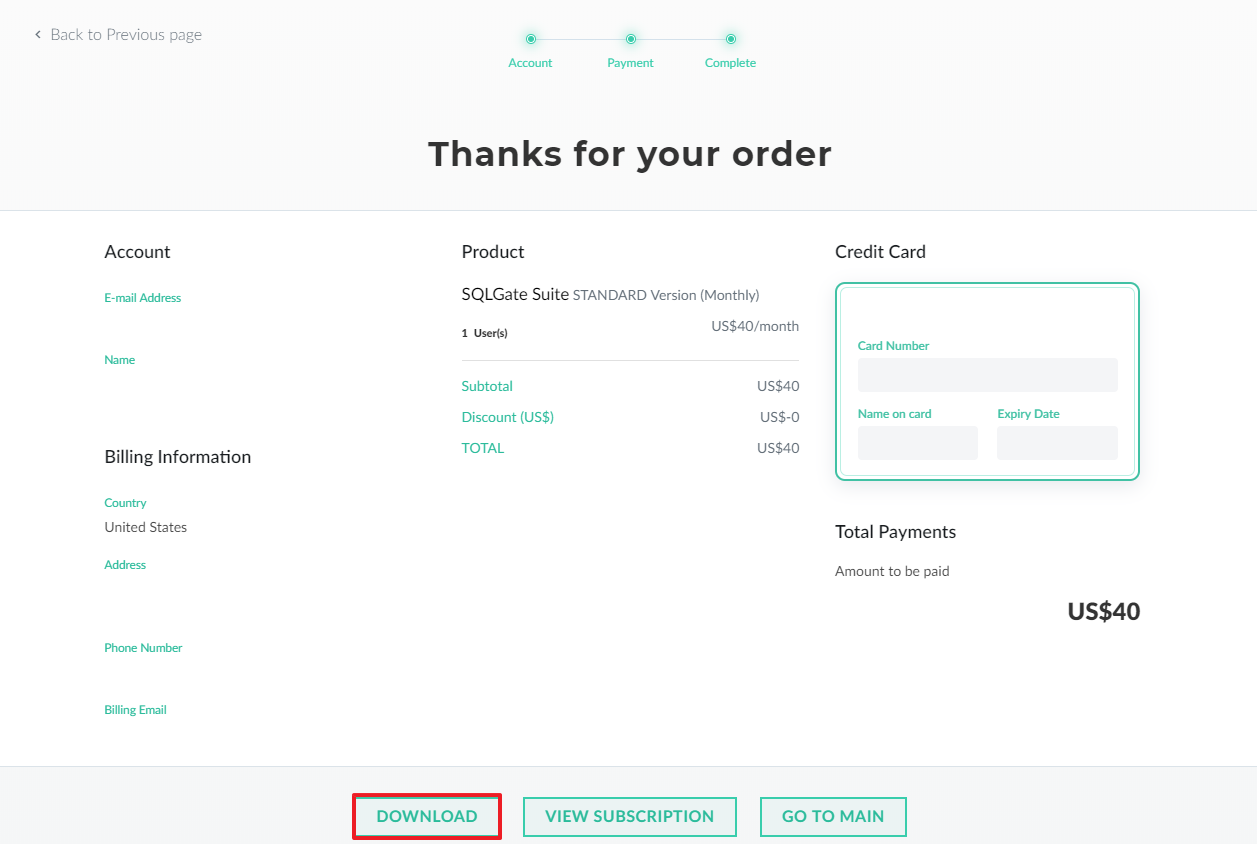 Run SQLGate
1. Double-click on the file on your desktop (or download folder).
2. Check the default settings, license agreements and proceed to install SQLGate.
3. Once installed, run SQLGate and click the [Sigin In] button in the 'Sign In Required' window.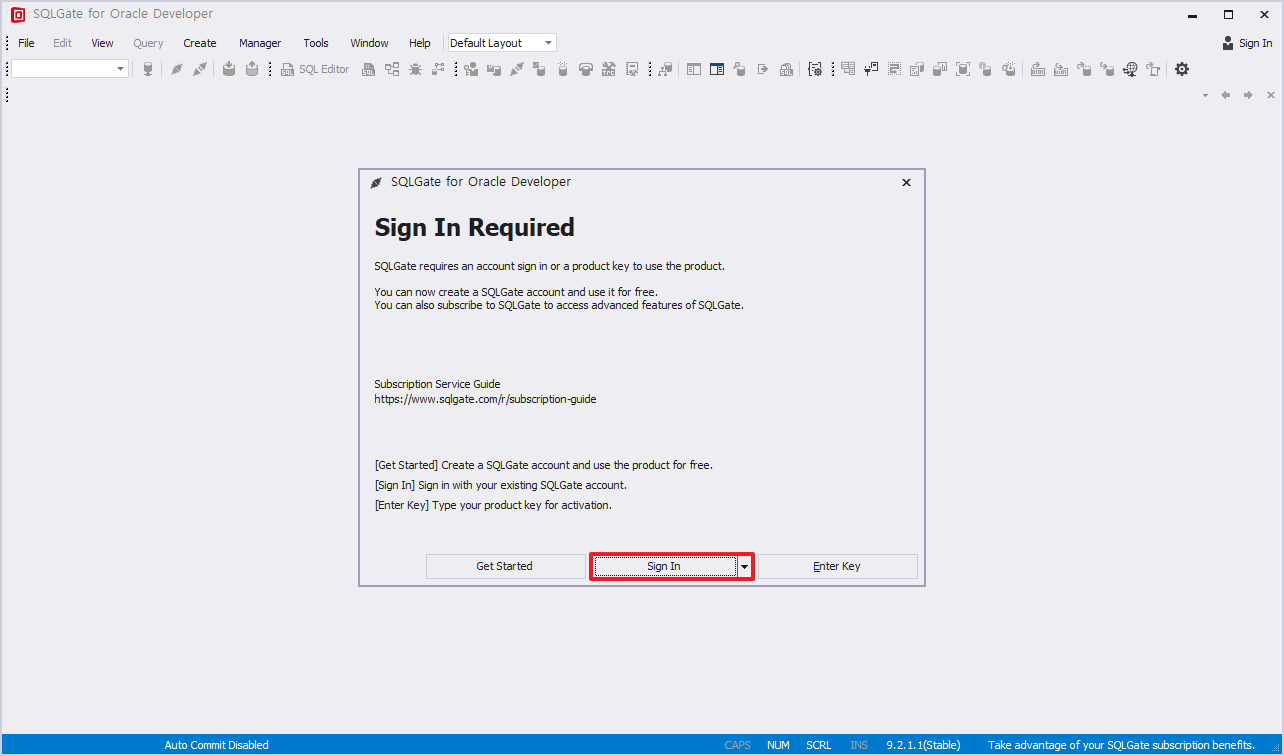 4. Enter your email address and password to begin your SQLGate subscription.