How to purchase a maintenance license
1. Access the SQLGate homepage .
2. Select Maintenance for the upper left license type.
3. Select the products for which you want to purchase maintenance licenses.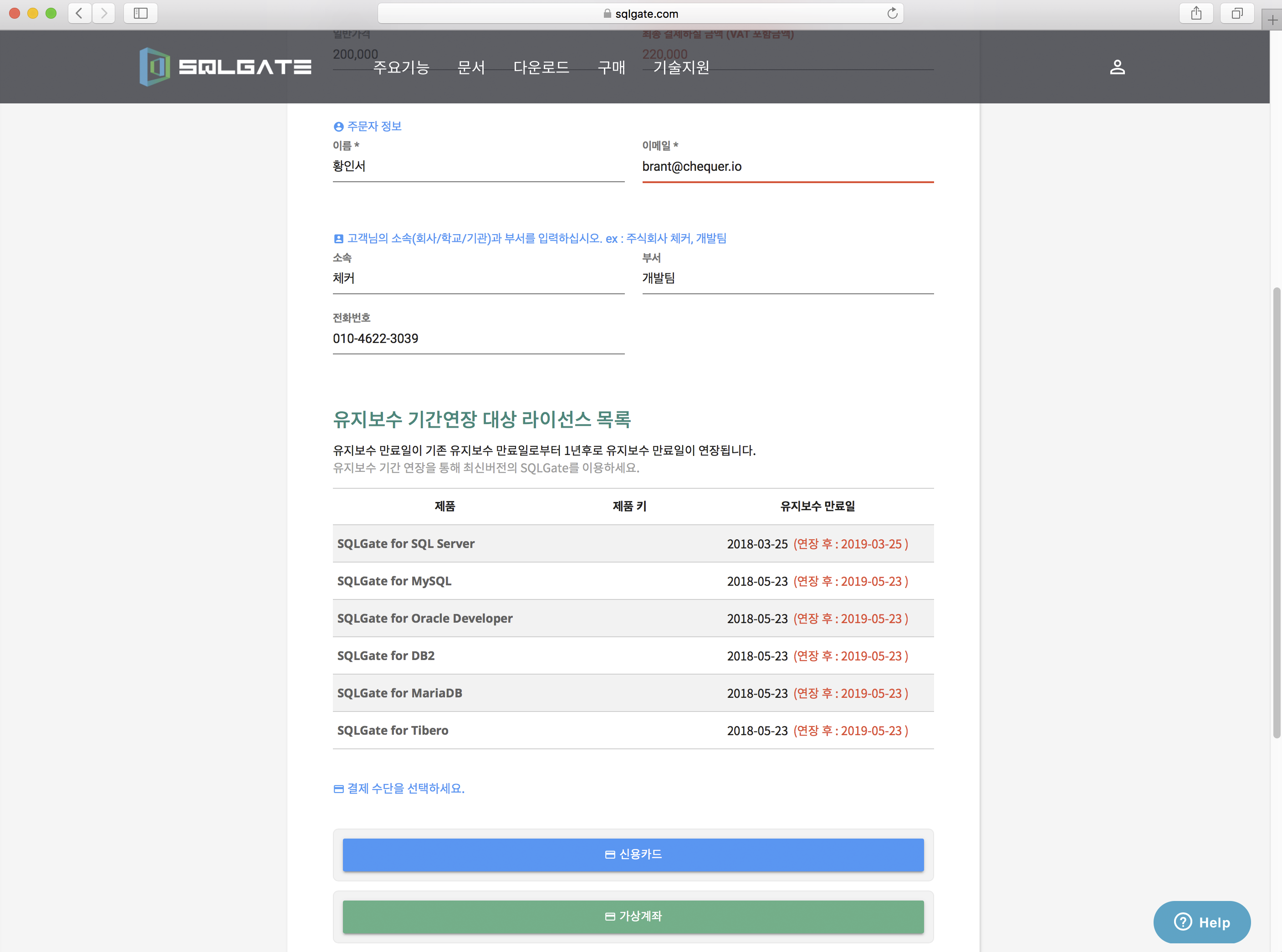 If you pay by credit card / virtual account settlement after confirming the product that maintenance is extended as above, the maintenance period will be extended.