※ These instructions are based on an updated version of SQLGate August 24th (Oracle/ SQL Server / MySQL / MariaDB / Tibet / PostgreSQL 9.1.0.7).
Please check your product version before following the steps below:
※ The offline activation code provided in the free version is available for 30 days and is provided only once per user.
1. How to get an Offline Activation code:
a. Use the link below to go to the SQLGate Free version Offline Activation Code page.
[SQLGate Free Version Offline Activation Code page]
b. Click the Download Offline Activation Code button in the center of the page to download the file.


2. Run SQLGate
a. If the user has already signed in, click [Help] - [Sign Out] and re-execute SQLGate.
※ If you are not signed in, you do not need to follow the procedure.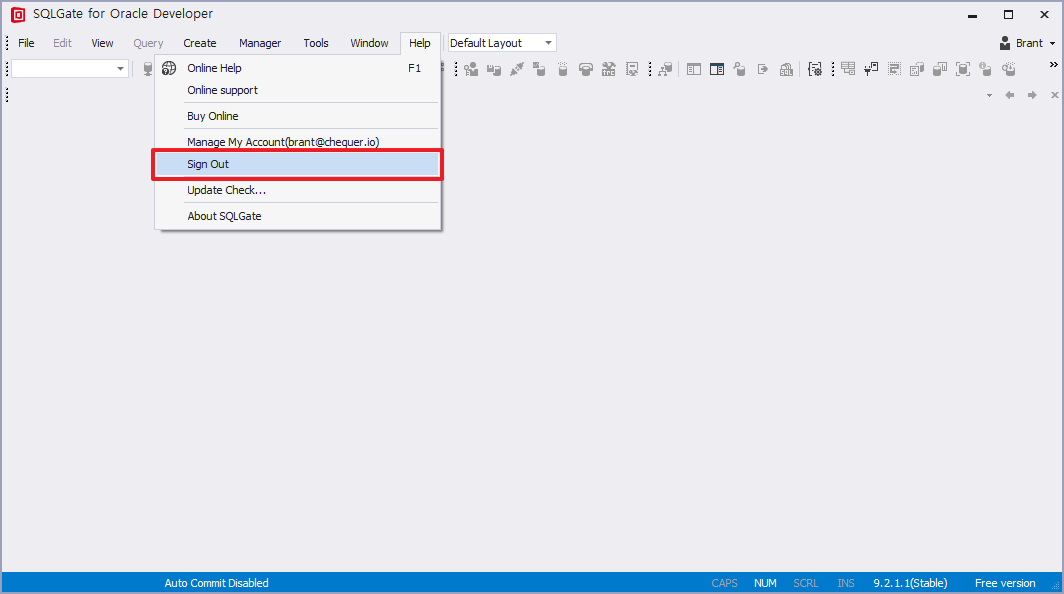 b. If you run after Sign-out SQLGate, [Sign In Required] window will be excuted.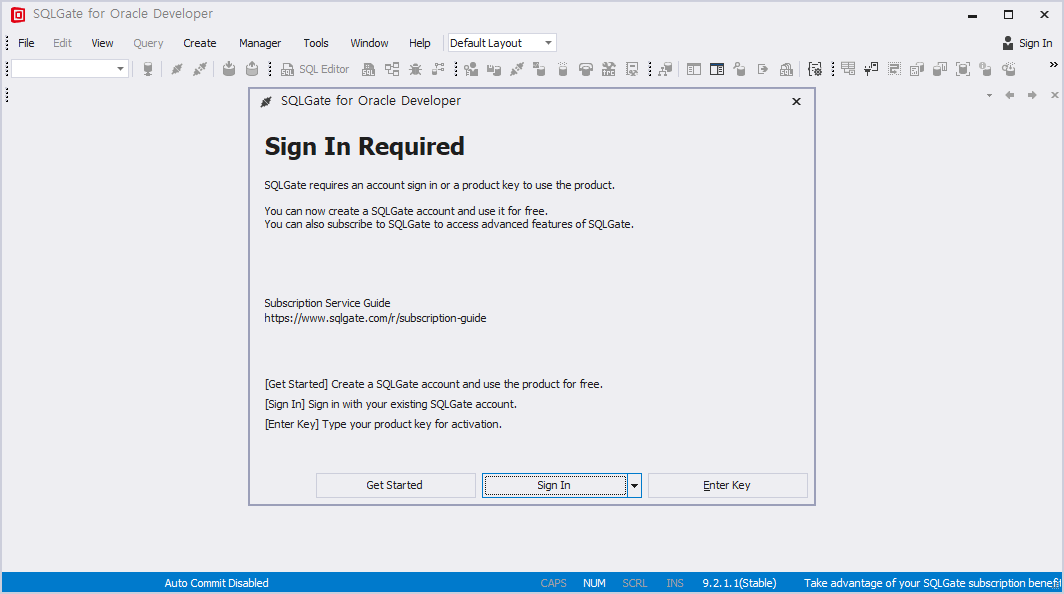 c. Click the button to the right of [Sign In] and click Offline Activation.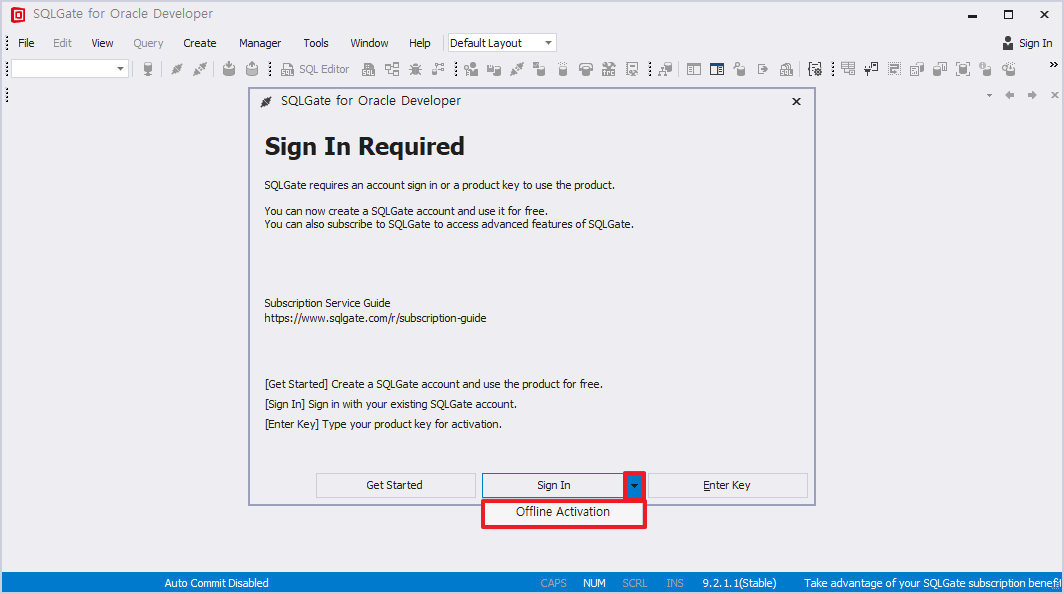 d. Run the activation code file downloaded from the desktop to copy it to the SQLGate Offline Activation Code entry window, then click the [Activate] button.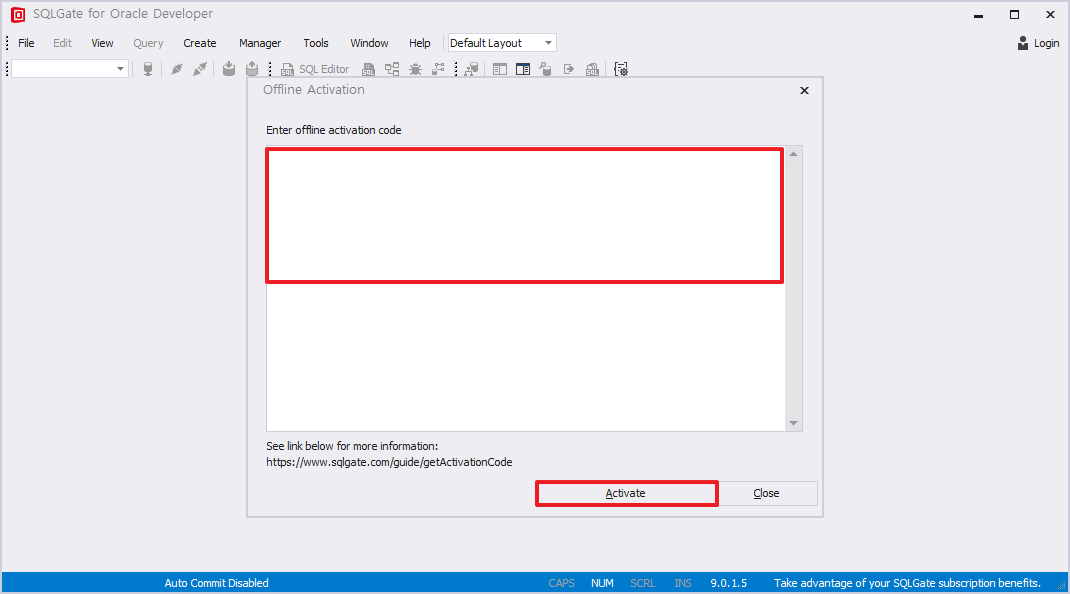 e. Now you can use SQLGate while you are offline.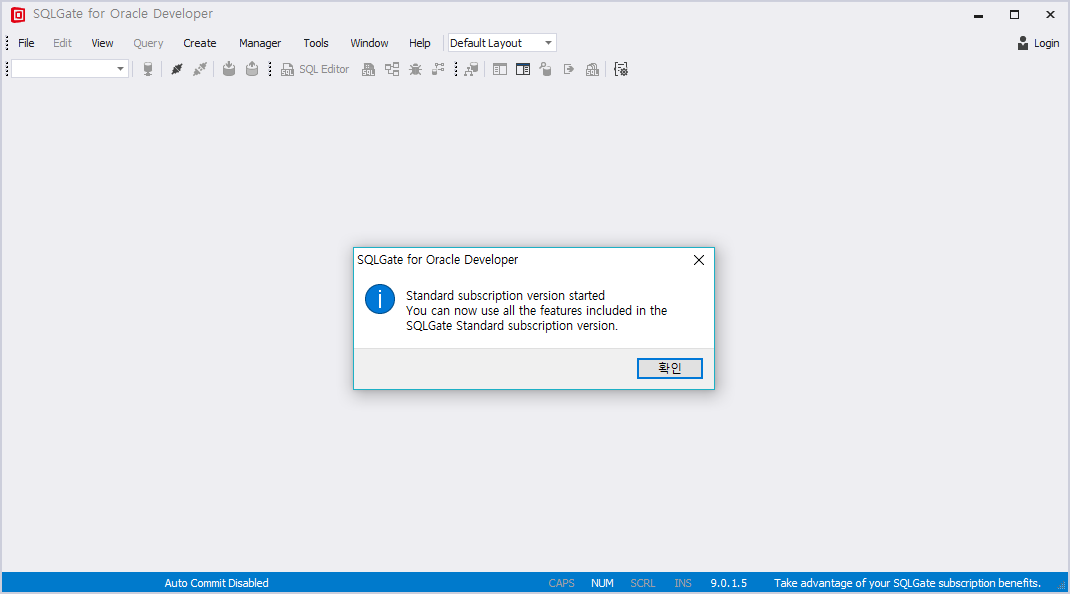 [SQLGate Free Version Offline Activation Code page] ( Sign In Required )