※ This document is based on the update version of SQLGate July 4 (Oracle 9.0.1.3 / SQL Server 9.0.1.3 / MySQL 7.0.1.3 / MariaDB 5.0.1.3 / Tibero 4.0.1.3 / PostgreSQL 1.0.1.3). Please check the version of the product you are using and proceed with the following procedure.
※ Offline activation codes are only available with paid standard subscription versions. It is not available in the Standard Trial version or the Education License.
※ Free version users, please check the following link documents.
[Using SQLGate offline (Free Version)]
1. Get an activation code for offline
a. Access the SQLGate homepage (www.sqlgate.com) and sign-in with your SQLGate account.
b. Click [User Name] - [Manage Subscription] on the upper right side, and go to the User
Management on the left side.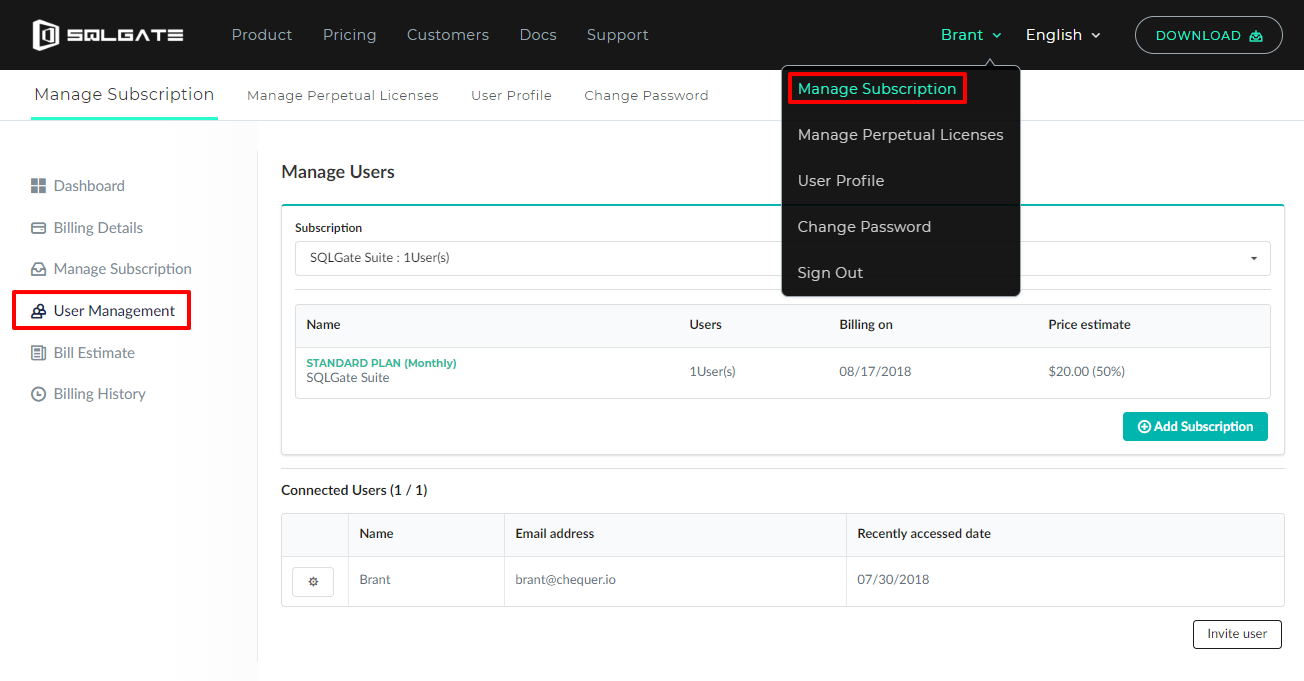 c. Select the subscription you want to use offline.
d. In the Connected User list, click the [Gear] button on the left side of the user name,
Click [Get activation code] to download the file.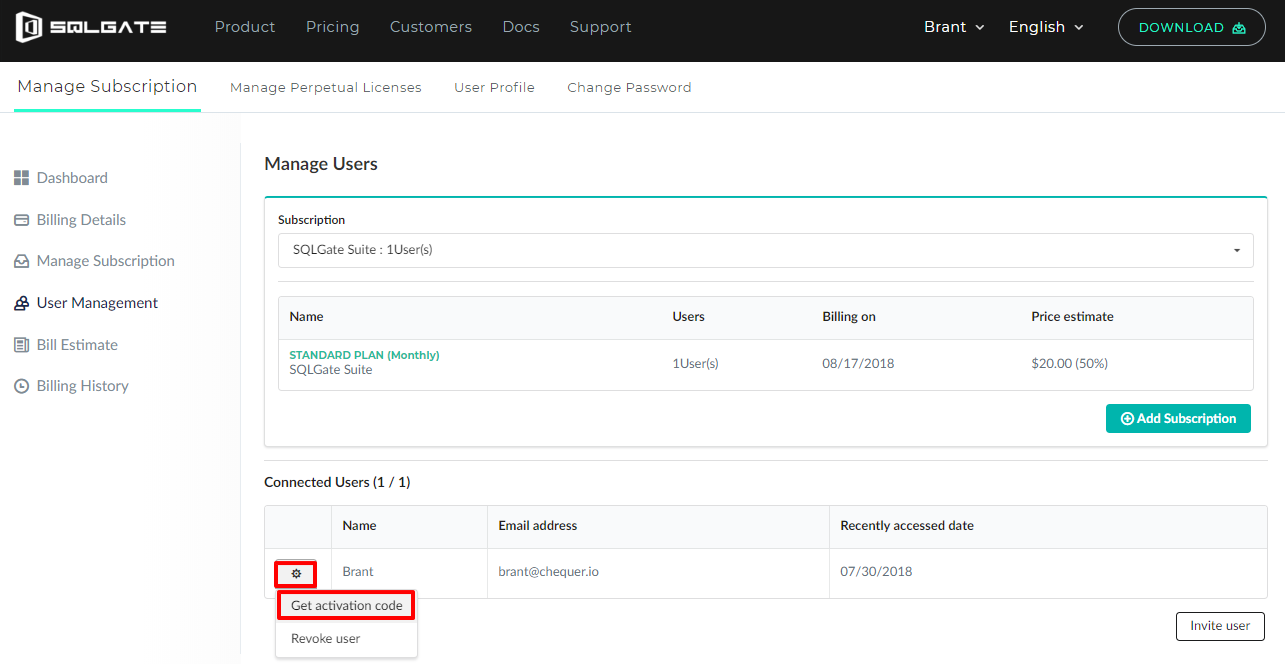 2. Running SQLGate
a. If the user has already signed in, click [Help] - [Sign Out] and re-execute SQLGate.
※ If you are not signed in, you do not need to follow the procedure.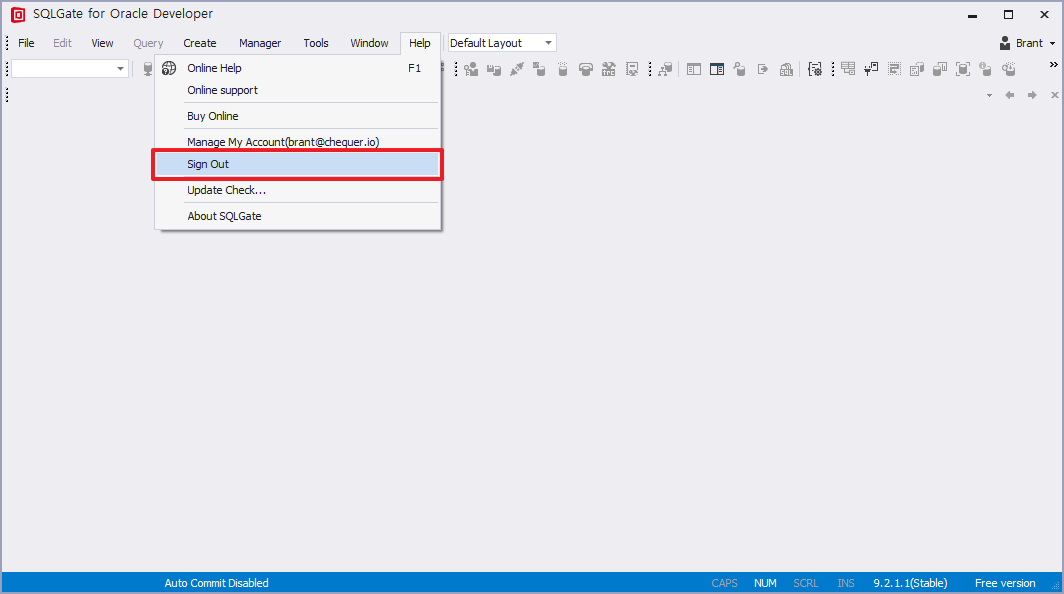 b. If you run after Sign-out SQLGate, [Sign In Required] window will be excuted.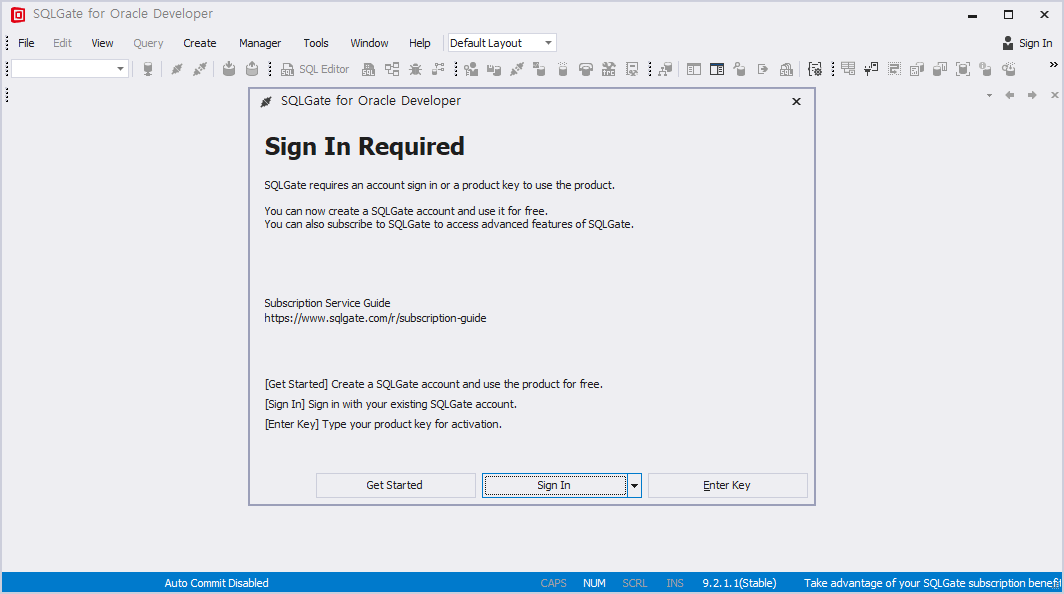 c. Click the button to the right of [Sign In] and click Offline Activation.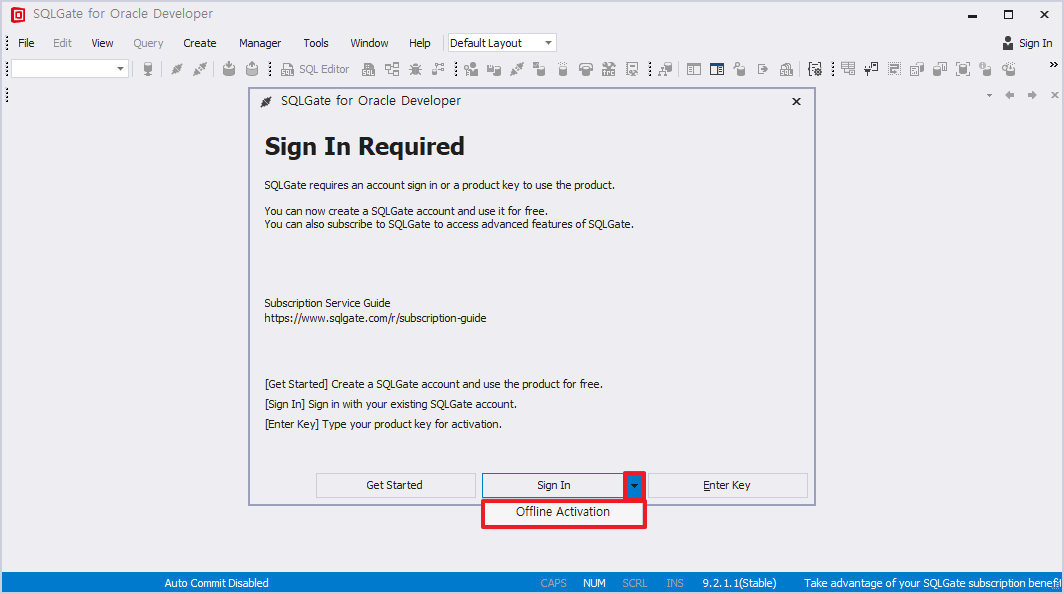 d. Copy the downloaded activation code to the Offline Activation window and
click the [Activate] button.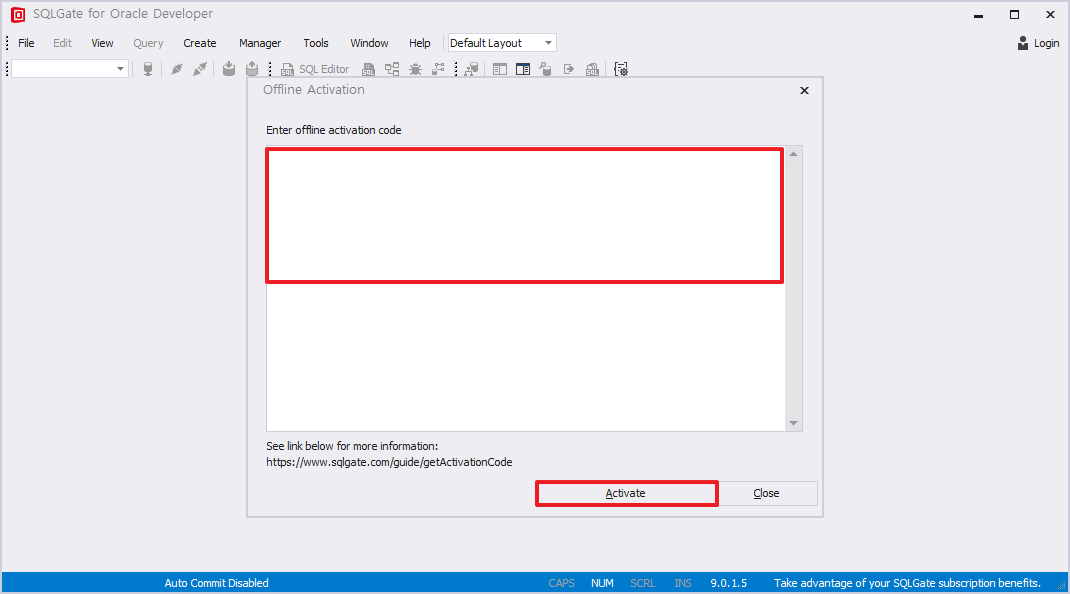 e. Now you can use SQLGate while offline.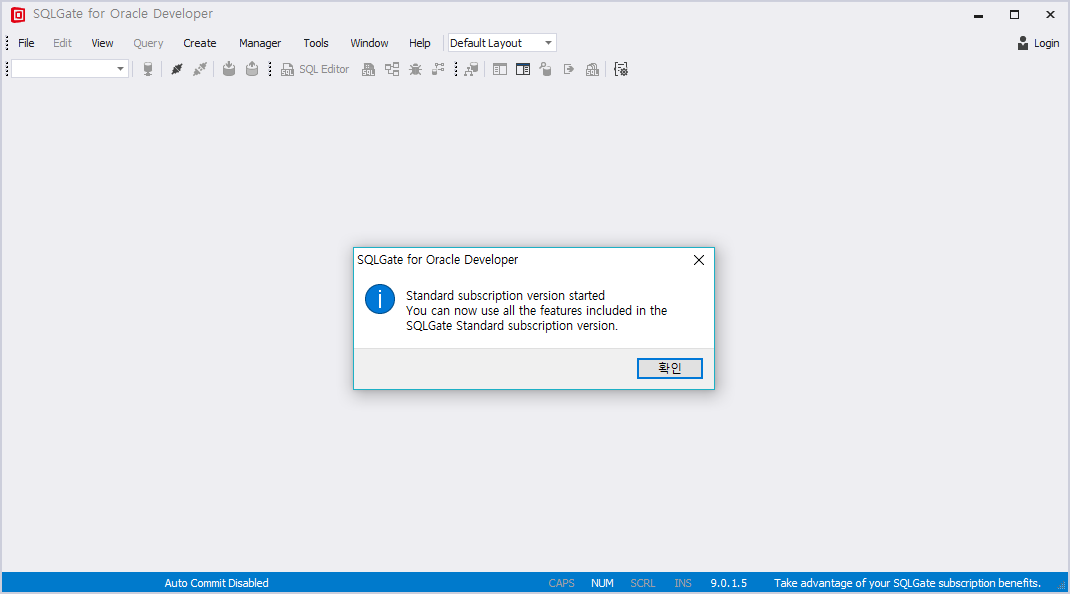 [Go to SQLGate homepage for offline activation code.] (Sign In Required)